Amak.2dk: Matas Yongvongphaiboon
Washington DC and Thailand
Joined
October 12th, 2017 - 5 years ago (3 logins)
Last Login
5 years ago

The P.W. Club ( A.K.A. - Oakley Selfies )

Your latest purchase


Eyewear
37


Watches
3


Footwear
0


Apparel
0


Accessories
3

Collection
43
5Y
Oct 13, 2017 7:37 AM
Welcome. - rsuarez1982
Thank you
5Y
Oct 13, 2017 5:06 AM
Hey Everyone, new to the forum and first time poster. Names Matas and hope to be friends with eveeyone.
Here's a Photo (took this a while ago) of my Wife and myself. Im currently wear custom Bone Romeo, as for the wife... 6 of 8 of the X metal.
5Y
Oct 13, 2017 4:32 AM
glade to see u here bro - onz
Oh appreciate Big Bro 😁😉
Welcome - HED4JC
Thanks
5Y
Oct 13, 2017 2:31 AM

Got a decent deal on this 59 dollar plus tax!! Ontario mills Oakley store!! Alway has good deals for me!! - Djhyper66
Best looking case ever.
Seriously...I was not looking for these and came across them locally while buying another item. Jackpot!

- loup
Congrats on finding the MJ Romeo, amazed how you had found them to this day. Talking about pure luck.
5Y
Oct 12, 2017 5:11 PM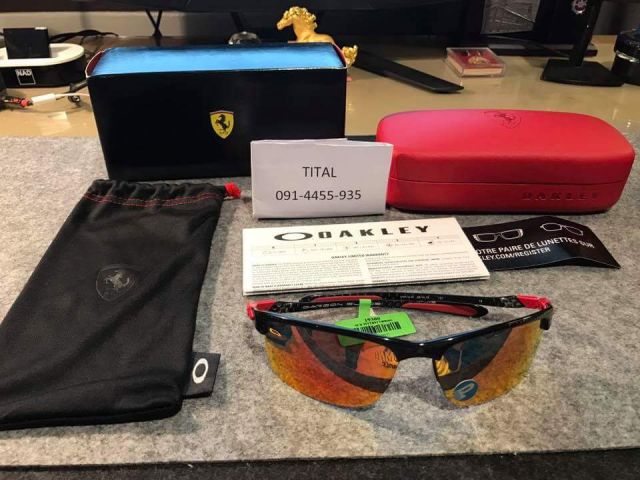 Recently won a Carbon blade on a Thai facebook auction. It's also the first time owning them and surely love them Carbon Fiber material.
5Y
Oct 12, 2017 4:35 PM
Welcome - Benjamin
Welcome, glad you're here. - Dann
Good to have you here! - Oak
Thanks you guys, feel like Im right at home. 😁😁😁
5Y
Oct 12, 2017 1:25 PM
Welcome to the Community, dont I know you??? 😂😂😂😂
5Y
Oct 12, 2017 1:24 PM
Welcome Zach!!! Huge fan of your work bro. 😁😁😁
5Y
Oct 12, 2017 1:23 PM
Welcome bro ;) all the family here heheheh - Fernando
Thanks Bro!
Welcome! - qlr1
Thanks Q
5Y
Oct 12, 2017 1:08 PM
Hey Everyone,

Names Matas, usually on Oakley Forum and finally had the opportunity to sign on the O Review.

Glad this place is back up and hope to meet allot of the forum members.


View All 10 Threads