OXM-I: Paul D.
Maryland
Joined
November 4th, 2019 - 2 weeks ago (2 logins)
Last Login
3 hours ago
Found by
Just looking for info regarding juliet colorways
Got my first pair of Oakley?s on Christmas of 1994, an M Frame Gen2 Crystal Black colorway Black Iridium sweep. A year later I purchased a +Ruby sweep lens to swap in and out of my Gen2 frame. In 1997 I received a pair of Gen1 E-Wire Dark colorway Black Iridium. Been an avid fan and minor collector ever since.

The P.W. Club ( A.K.A. - Oakley Selfies )

The P.W. Club ( A.K.A. - Oakley Selfies )

Your latest purchase

Your latest purchase

Plain White NFL/Patriots logo bag

The P.W. Club ( A.K.A. - Oakley Selfies )
Urban Commuter Milan microbag


Eyewear
14


Watches
0


Footwear
0


Apparel
0


Accessories
24

Collection
41
4D
Nov 18, 2019 7:43 AM
It's a really underwhelming addition to the MotoGP series, I say that even though I own none of the MotoGP's. It does hark to the lack of originality with NFL collaboration frames from a few months ago. The Ahyris series and Clifden have been some of the more interesting frames coming down the pike from Oak/Lux imo, the rest (shy the existing new gens of legacy frames that have been kicking around) look like builds from Lux's other subsidiaries.

Rant over
4D
Nov 18, 2019 7:26 AM
Thanks for the quick reply. The hack could be the reason for the absence of any matching colorway. The lenses look ice iridium based on the first and second picture above. I still do not have it though. - barok0208
Ahhhh, gotcha. I want to say a lens 3, but most likely lens 4 archetype. Plus I've seen a carbon Why 3 lens 4 clear that was completely oem.
Welcome
4D
Nov 18, 2019 7:03 AM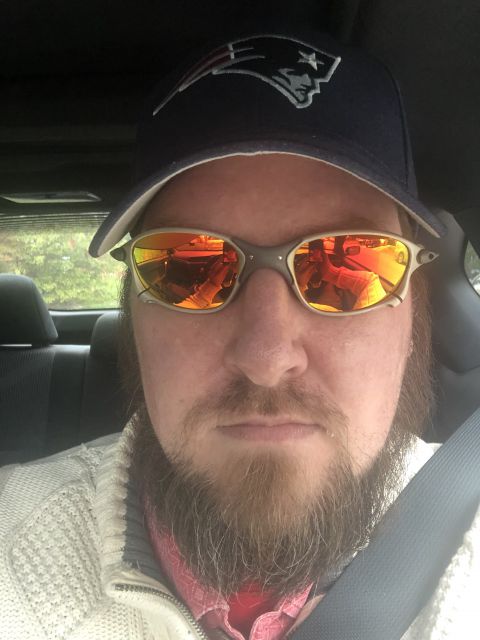 Twelve hours ago.
4D
Nov 18, 2019 6:51 AM
Can anyone ID this pair? It looks like a WHY but the lens shape and color combo do not match any in the database...

Thanks!




- barok0208
Well first off it's definitely a Why 3, and definitely a variant of blue iridium; Barok what does the base color look like? Mind you the database was hacked in '15 so it may not have all of the original colorways. From what I'm looking at it looks like they're ice lenses on a titanium colorway frame.
1W
Nov 9, 2019 11:35 PM
Welcome!
1W
Nov 9, 2019 6:44 PM
How does this fit?

I like the shape but i prefer the matte black with prizm snow torch.. But this one is pretty bad ass on its own.. It is just that the matte black and gold combo has been a staple color for oakley... - barok0208
Barok, if you can wear a Holbrook, you can wear a Clifden. Shy of trying a pair on, it's like wearing a zero and a jacket, with blinders. Comfort for your face and eyes.
This one is a solid combo imo, wouldn't have gotten if I didn't, even good in lowlight/night driving (for myself anyways).
1W
Nov 9, 2019 3:53 AM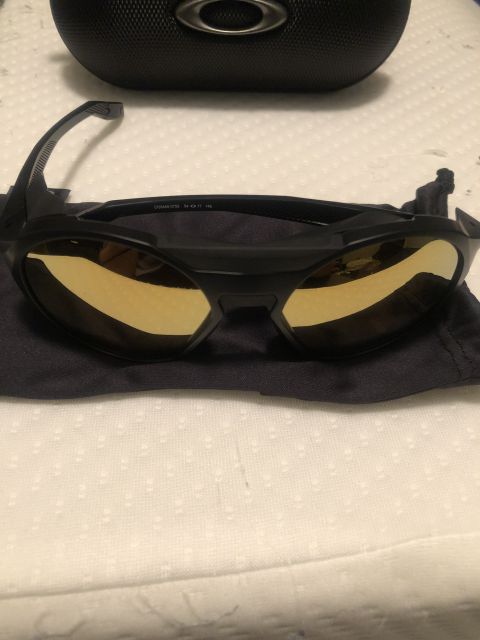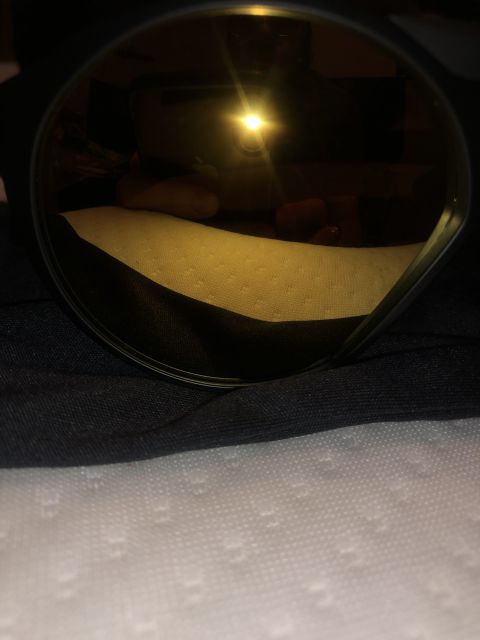 Next up Snow Black
2W
Nov 8, 2019 11:08 PM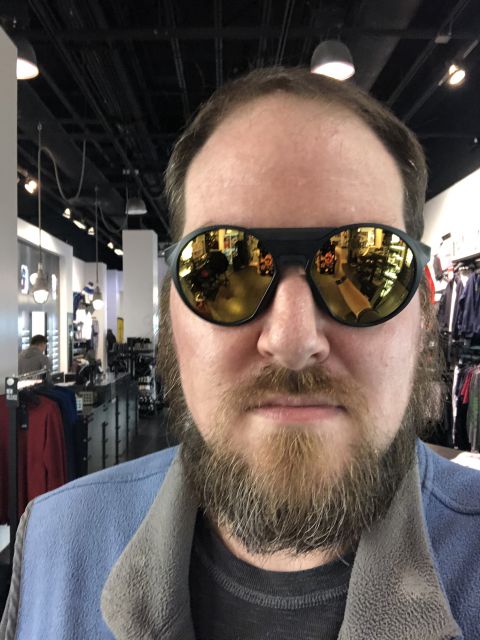 Brand new Clifden 24k
Only the display pair left at the Tyson's Corner store.
2W
Nov 8, 2019 11:07 PM
Next frame I pick up is going to be the Prizm snow black Clifden, but I'll do that through the website, I've got a customer service discount code. That was the second pair I tried on, rosy darkness, it was nice.
2W
Nov 5, 2019 7:37 AM
I loathe intros, so I'll make this as short and sweet as possible. Been a long time fan since my first pair, M frame Gen2 Crystal Black Sweep that I received back in Christmas of 1994. My collection is meager at a mere twelve frames, slow growing over the years as interests change, and fold back into themselves.
Also known as XM-I on Oakley Forum.
2W
Nov 5, 2019 7:32 AM
Been skulking around the site for many a month now, decided to settle and create an account, I'm XM-I on Oakley Forum.
View All 11 Threads