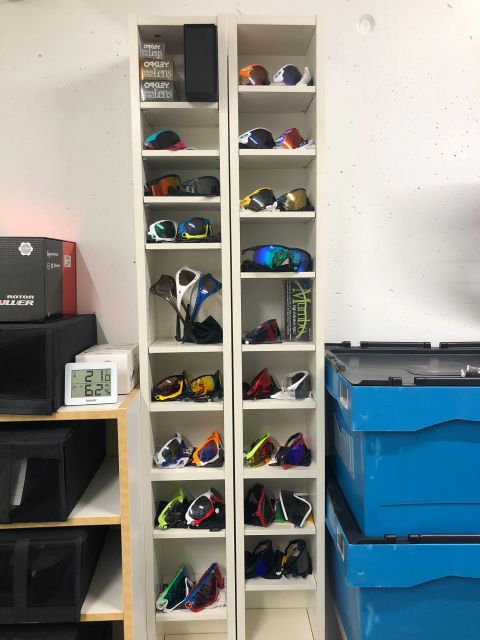 Hi Guys,
I go straight to the point. I have a 30ish eyewear collection at this moment. I´ve kept them always inside their hardcases and socks and then all together in a big cupboard.
I moved last month and I placed them on my basement where I could look at them, try them out etc as I keep there my tools and bikes as well.
I checked today that some of the old items (one radarlock, one 30th aniv razorblades and two m frames) show that flaking issue.
The basement is 20-21C and 60% humidity one month ago (51% now)... Should I put the googles away o that environment would make no harm to the lenses.
Cheers,
C