Collectors Spotlight - July 2007 - Tick

Age: 37 / North Dakota
Tick: sees you
---
11 years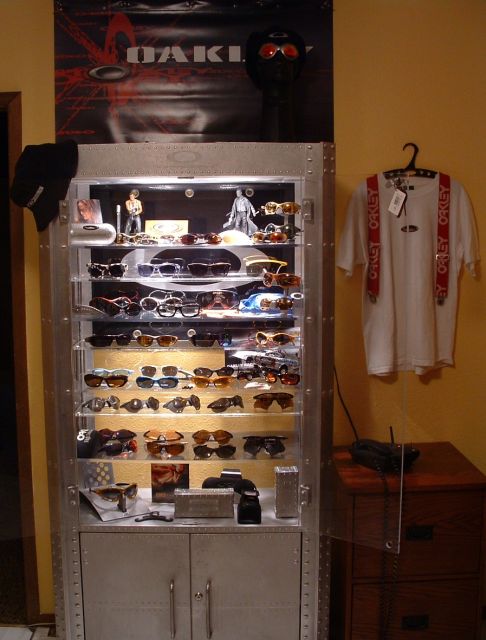 I bought my first pair, a Sub Zero #6 Planet X/+Red, in '93. They developed a defect with the frame not staying on the lens so I sent them in and in the meantime and got some Gold X/ Gold Eye Jackets to wear and I realized I liked having more than one pair. Then by chance, I sold a phone to the local Oakley rep who was keen on trading cell phone stuff for Oakley's. I was hooked.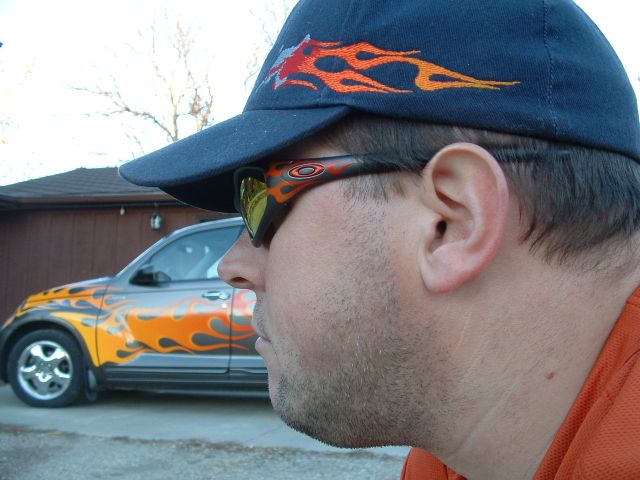 Sub Zero #6 Planet X/+Red Iridium but, unusually enough, my wife actually had a pair before me. A Neon Yellow/ Orange Iridium pair of Gen 2 Frogskins. She wasn't my wife at the time but I know why I hung on to her.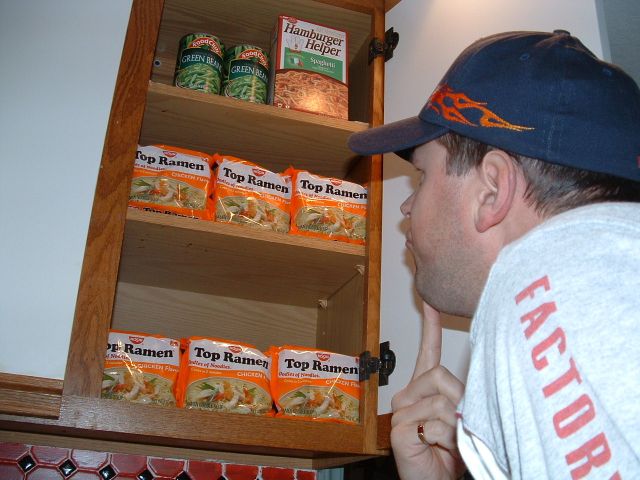 Trading my Romeo 1's for the 24K XX's. Don't get me wrong, I absolutely love my XX's but the Romeo's were a gift and my first X-Metals. If had to do over, I'd keep them. I've since replaced them with the same pair but, as I'm sure a lot of you know, it's just somehow not the same.
Thump 1; hopefully Tribal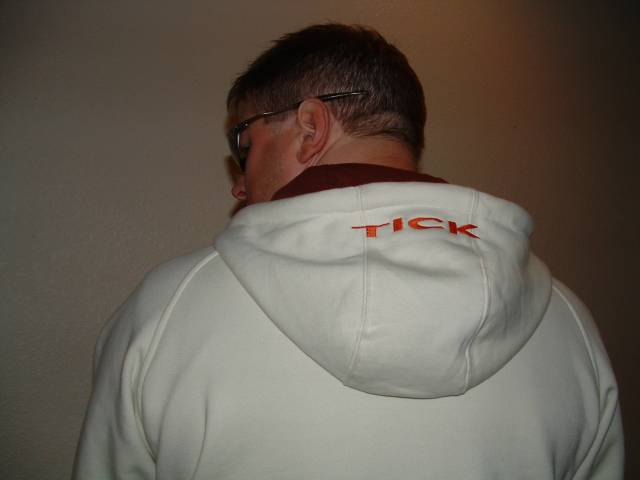 I could just say my 24K XX's since they're the prettiest and most expensive but truthfully it has to be my good old Gold E Wires. I originally purchased them for $70 but my wife scratched up the lenses so I sent them in for new ones- $40. Then My wife wrecked the hinges. Sent in frame tune up- $29. Then my dog bit them. Wrecked the frames and lenses Sent in again, -$60. So after shipping I have like $225 into them. Not a single original piece on them but they hold a special place in my heart.
My Doublewide cabinet. At last a place to keep all my babies safe and show them the way they deserve to be.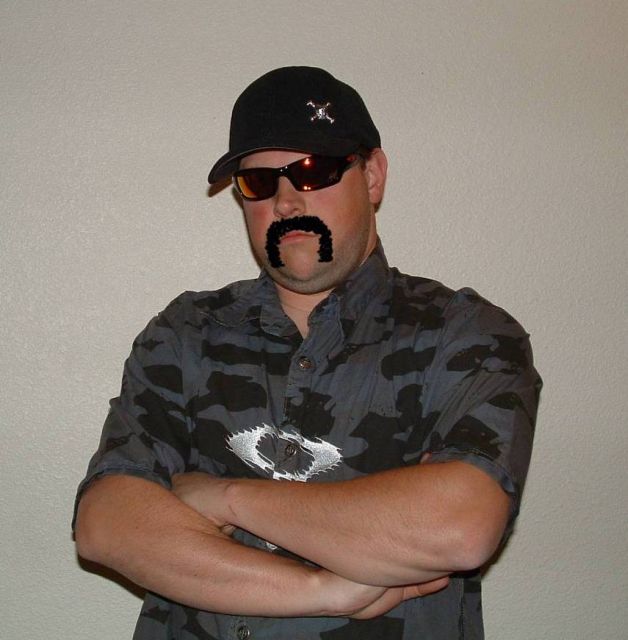 My local OPD is huge but I still love making that trek down to Minneapolis to the O-Store in the Mall Of America.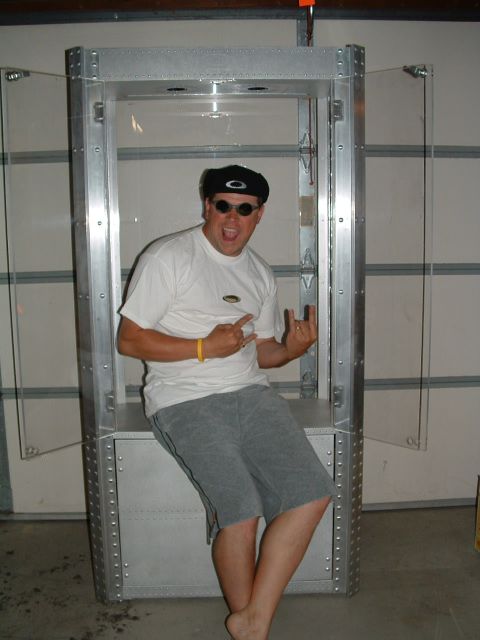 Not too much yet, but my head is swimming with great Ideas. Some very creative individuals here have inspired me to try some bending, cutting, trimming, sanding, painting, &, otherwise, defiling perfectly good sunglasses to suit my inner Mad Scientist.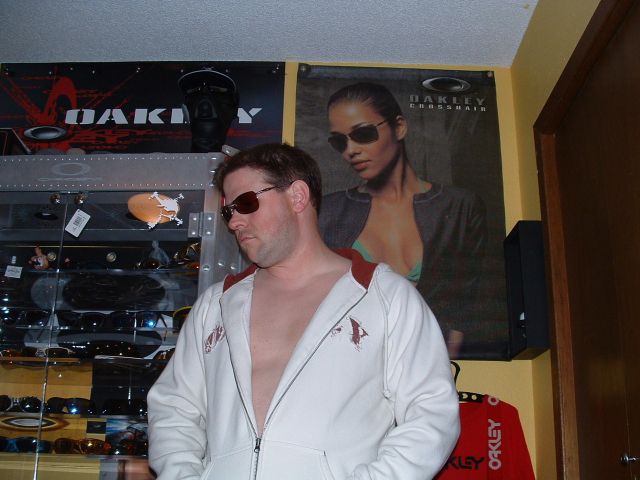 Clothing, shoes, hats, accessories, print material, cases, stickers and the various oddities.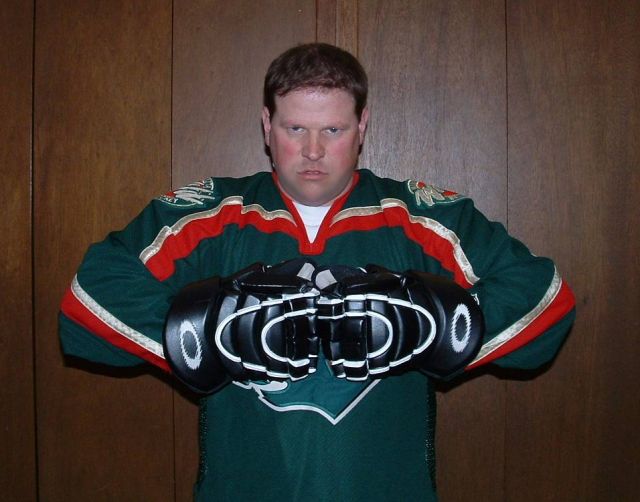 It's silly, but I love can wraps (can coolers, cozies, whatever you call them. I never have a beer without one. I have like fifty of them (coolers, not beers). I used to collect Swatch Watches and if I had the means I still would but there's no way I'm dividing my Oakley money.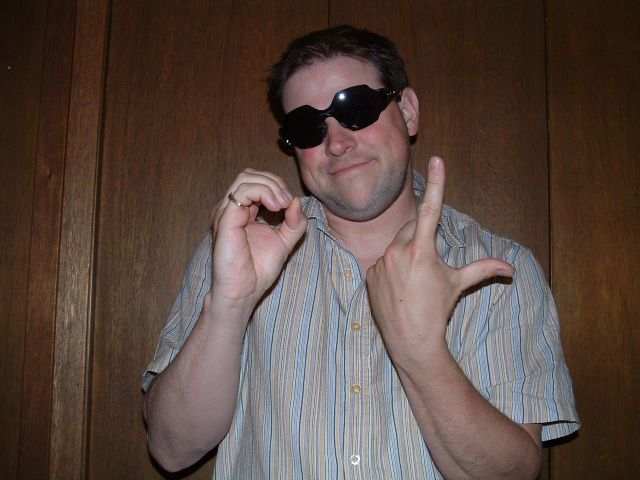 Don't! There's nothing good left and everything is overpriced. It will destroy your life and any chance of having a meaningful relationship with another human being. Your frustration and anger will eventually lead you to despise everything and everyone around you and emptiness will consume your soul. (There, that should discourage them. Now back to eBay!)
I'm kidding, as usual. I'm excited to see new collectors pop up all the time. New fans can only mean good things to come from the O. My philosophy on collecting is different from some others. I mostly collect by opportunity & conveinience. If something becomes available to me, & I have the means, I'll get it. I'm not one to strive to complete a certain line or model run but if there's something I must have I tend to put my focus on that until I have it (Yeah, yeah I know. The 0.3P...Shut up! ). Above all remember, collecting is not a competition. Have fun & make it special.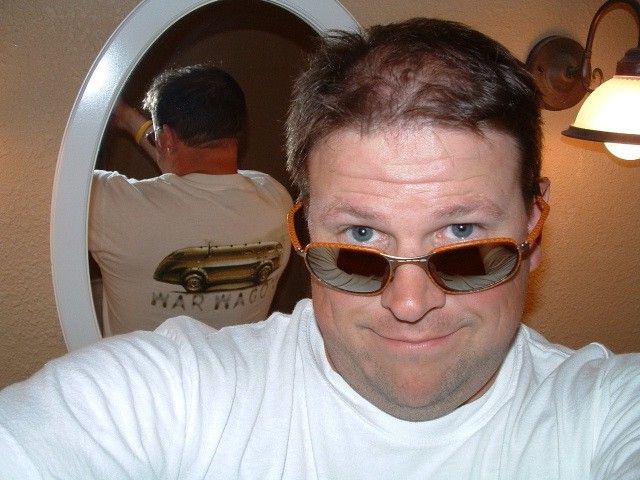 Most think it is pretty cool but if I had a dollar for every time my wife said "Don't you have enough sunglasses?" I could buy a Medusa. But mostly she's supportive. In fact she's finally agreed to let me have one room in the house to completely dedicate to Oakley stuff! Now if I could only get her to put her Oakleys back into the damn microfifer bag!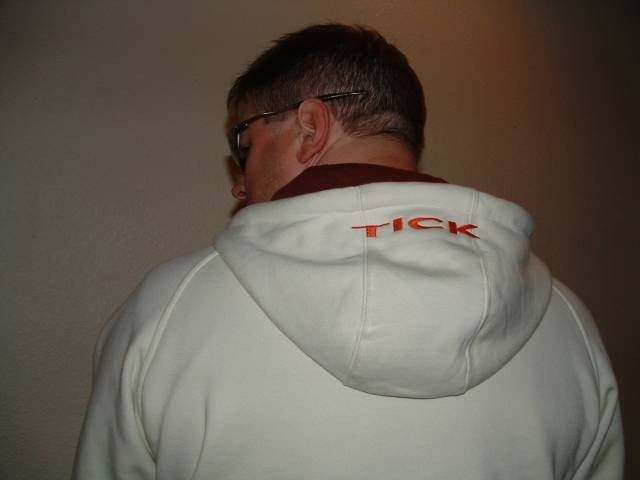 I'm not trying to be a suck up here but, honestly, it was the day I discovered the Oakley Review. I was passionate about Oakley but was, at best, a casual collector and not a very educated one either. I was utterly fascinated to discover there were others like me out there and very excited to finally become a part of this crazy family. Apparently, it was about this same time that I installed a trampoline in my wallet, but I wouldn't change a thing. I just want to give Dann one of those grasp-right-hands-while-patting-each-other-on-the-back, manly, cool-guy hugs & thank him for his vision in creating this place...OK never mind. I am trying to suck up.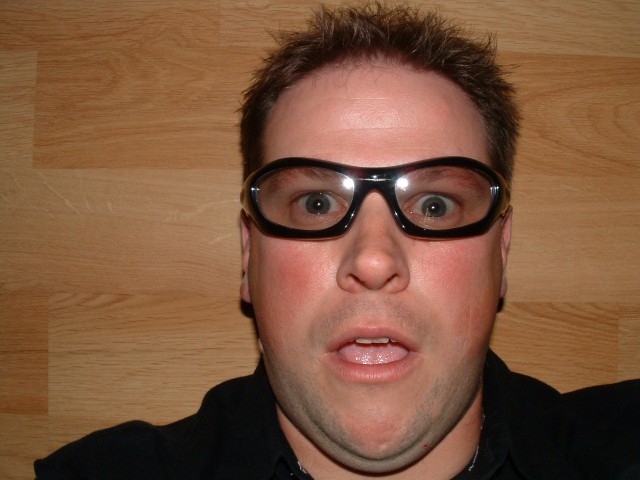 I feel incredibly honored to have been chosen to be in the Collector's Spotlight especially during my birthday month (15th for those shopping) and I wanted to take this opportunity to speak from the heart about my second biggest passion next to my family. I love being known as the funny guy or the witty guy because you people really bring out the best in me. I'm not a quiet person by nature so I natually gravitated to the forum & I've developed many friendships that I treasure as much as my local friendships. So, join in, have something nice or meaningful to say, post a well thought out review, & have fun sharing the passion that is Oakley. It will insure that the OR will be a place that all of us can enjoy for years to come. I hope you liked my spotlight because it's definitely a great group to be a part of. Thanks for looking, Tick